Understorey Magazine publishes literary writing and visual art by and about Canadian women.
Our vision is to sustain a relevant, accessible, diverse and aesthetically beautiful venue that supports and empowers women through self-expression. To achieve this vision we:
Publish compelling, original stories and art by Canadian writers and artists who self-identify as women.
Inspire, encourage and mentor new and emerging writers and artists.
Support and promote established writers and artists.
Seek out underrepresented stories and voices.
Maintain a broadly feminist perspective that is welcoming, inclusive and empowering.
Understorey launched in November 2013 as a project of the Second Story Women's Centre in Lunenburg, Nova Scotia. With their generous administrative and editorial support, we published seven fabulous issues on the many facets of motherhood, including a special issue on motherhood and disability.
In 2016, Understorey formed a new partnership with the Alexa McDonough Institute for Women, Gender and Social Justice (AMI) at Mount Saint Vincent University in Halifax. This exciting collaboration will see the magazine grow and diversify. We plan to maintain our interest in motherhood (defined broadly) but will expand our scope to include a range of themes relevant to Canadian women. The first issue produced through this partnership will explore women and justice. Please stay tuned for further details of Understorey's new editorial board and creative direction.
Our Editorial Board

Katherine J. Barrett is Understorey's founder and editor in chief. Katherine is a writer, editor, researcher and mother of three. She has worked on women's and environmental issues for many years and has edited for Literary Mama, the feminist publisher Demeter Press, the Afghan Women's Writing Project and the Canadian environmental magazine Alternatives Journal. Katherine has published academic papers as well as short fiction, monthly columns and literary essays. She believes writing and sharing stories can empower, shift attitudes and build community.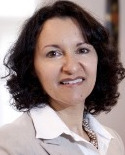 Susie Brigham is Chair of the Alexa McDonough Institute for Women, Gender and Social Justice at Mount Saint Vincent University. She facilitates the partnership between Understorey Magazine and AMI. Susie holds a PhD from the University of Alberta and is a professor of Education at MSVU specialising in lifelong education, international and intercultural education, Africentricity in lifelong learning, critical race theory and feminism. Susie works with closely with the African Nova Scotia community, women's refugee groups and other community organizations for women and girls.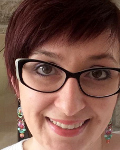 Rachel Edmonds is Understorey's poetry advisor. Rachel is mother to two children and currently finishing an honours degree in English and Creative Writing at Dalhousie University in Halifax, NS. Awarded first prize in the Clare Murray Fooshee Poetry Contest, 2015, her poems have appeared in Dalhousie's Fathom Magazine, Understorey Magazine and Mom Egg Review.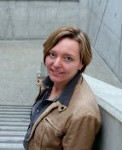 Natalie Meisner is a writer from Lockeport, Nova Scotia, and an Understorey advisory board member. Natalie's plays have been produced across the country, won numerous awards, been collected in book from and appeared in Canadian Anthologies such as Outspoken: A Canadian Collection of Lesbian Scenes and Monologues and Lesbian Plays: Coming of Age in Canada. Her first work of nonfiction, Double Pregnant: Two Lesbians Make a Family was a finalist in the Atlantic Book Award. Current Stage productions include Speed Dating For Sperm Donors (Lunchbox Theatre), Burning In, (Gateway Theatre), and Pink Sugar: A Dark Tale of Love, Betrayal and Missing Body Parts (BSMT Theatre, Solo Collective) and 69: Love Made Legal & The Everett Klippert Story (Third Street Theatre and The Calgary Gay History Project). Natalie is a wife and mother of two great boys and a Professor of English at Mount Royal University where she teaches creative writing, drama and literature.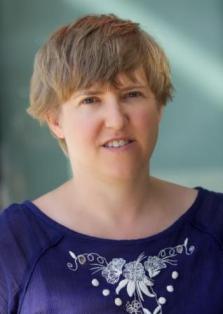 Andrea Nicki is a poet, essayist and educator who grew up in Fredericton, New Brunswick. She has two poetry books published: Welcoming by Inanna Press and Noble Orphan by Demeter Press. Her poetry explores social, cultural and health issues. She has a PhD in philosophy from Queen's University, with a specialization in feminist philosophy, and held a postdoctoral fellowship in bioethics at the University of Minnesota. She currently resides in Vancouver. She teaches graduate courses on professional ethics and human rights issues in the workplace and works as a writing coach for teenagers and adults. She also facilitates an ESL mothers' club for new immigrant women and poetry workshops on narrative writing.
Our Advisory Board

Lorri Neilsen Glenn is a poet, essayist, ethnographer and long-term Understorey advocate and advisory board member. She was the poet laureate for Halifax Regional Municipality from 2005 to 2009 and has received numerous awards for her writing and scholarship. Lorri currently teaches at Mount Saint Vincent University in Halifax. Her most recent book, Untying the Apron: Daughters Remember Mothers of the 1950s, was published by Guernica Editions in 2013.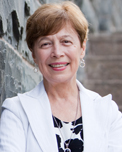 Ramona Lumpkin, Understorey Magazine advisory board member, has been President and Vice-Chancellor of Mount Saint Vincent University since October 2010. She holds a PhD in English Literature from the University of Kentucky and is a former Fulbright Scholar to England. Her research and teaching interests include 19th Century British literature, 20th Century drama, women's literature, and adult and continuing education. Throughout her career, Ramona has been actively engaged in women's studies, in advocacy on behalf of women's issues and in promoting the role of women in higher education. In July 2014, she was appointed as a Member of the Order of Canada in recognition of her leadership in post-secondary education and her promotion of community-based learning initiatives.

Elisabeth Bailey is the current Community Relations Coordinator with Second Story Women's Centre and serves as a link between Understorey Magazine and the community. Elisabeth is writer, editor, and homeschooling mother with a career focus on sustainable food production. Her recent books include A Taste of the Maritimes: Local, Seasonal Recipes the Whole Year Round and Maritime Fresh: Delectable Recipes for Preparing, Preserving, and Celebrating Local Produce.
Publication Details
Title: Understorey Magazine
Published: Lunenburg, Nova Scotia
Frequency: 2-3 times per year
ISSN: 2560-6506