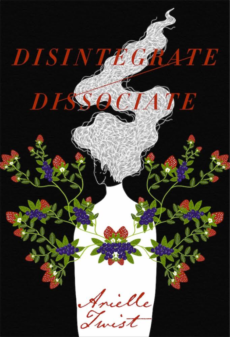 Most poetry book launches, in my experience, are serious, courtly, murmuring affairs: kind words of introduction, soft applause, hums of contemplation and approval. Solitary reactions occurring simultaneously; subtle, even-tempered responses to subtle, even-tempered books.
Enter Arielle Twist. Enter her ecstatic, surprising, jubilant family, friends, and fans.
Twist launched her debut collection of poetry, Disintegrate/Dissociate (Arsenal Pulp, 2019), on a wintry Saturday night at the Khyber Arts Centre in Kjipuktuk (Halifax), unceded Mi'kmaq territory where Twist currently lives. The small community venue was packed to the rafters and vibrating with anticipation—for a poet! For poetry!