Editor in Chief

Katherine Barrett is Understorey's founder and editor in chief. Katherine has worked on women's and environmental issues for many years and has published numerous works of scholarly research, short fiction, poetry, and literary nonfiction. She is also managing editor of the academic journal Atlantis: Critical Studies in Gender, Culture and Social Justice. Katherine believes writing and sharing stories can shift attitudes and build community.
Alexa McDonough Institute Partner and Advisor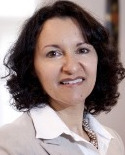 Susie Brigham is Chair of the Alexa McDonough Institute for Women, Gender and Social Justice at Mount Saint Vincent University. Susie holds a PhD from the University of Alberta and is a professor of Education at MSVU specialising in lifelong education, international and intercultural education, Africentricity in lifelong learning, critical race theory and feminism. Susie works closely with the African Nova Scotia community, women's refugee groups and other community organizations for women and girls.
Poetry Advisor
Rachel Edmonds is Understorey Magazine's poetry reader and advisor. Rachel is mother to two children and currently finishing an honours degree in English and Creative Writing at Dalhousie University in Halifax, Nova Scotia. Rachel was awarded first prize in the Clare Murray Fooshee Poetry Contest in 2015. Her poems have also appeared in Dalhousie University's Fathom Magazine, Understorey Magazine and Mom Egg Review.
Our Editorial & Advisory Board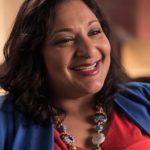 Rohini Bannerjee is an Associate Professor in the Department of Modern Languages & Classics and is a Faculty member of both the Asian Studies and Women and Gender Studies programs at Saint Mary's University in Halifax, Nova Scotia. Born and raised in Dartmouth, NS, Rohini holds a Bachelor of Science in Biology and French and a Masters Degree in French Literature from Dalhousie University and in 2006 earned her Doctorate in French Studies from Western University. Her primary area of research is in Francophone Literatures and Cultures of the Indian Ocean.

Lorri Neilsen Glenn is a poet, essayist, ethnographer and long-term Understorey advocate and advisory board member. She was the poet laureate for Halifax Regional Municipality from 2005 to 2009 and has received numerous awards for her writing and scholarship. Lorri currently teaches at Mount Saint Vincent University in Halifax. Her most recent book is Following the River: Traces of Red River Women (Wolsak and Wynne, 2017).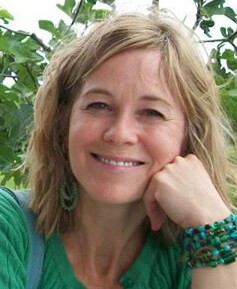 Tracey Lothian is a mother to two grown daughters and has an interest in promoting women's issues and expressions. She holds a degree in Honours Linguistics and has been the editor of a national parenting magazine to which she continues to contribute. Born and bred in Nova Scotia, she has lived in BC and Nunavut and has closed the "triangle" of Canada by finally settling back into the "sea-bound coast". She works for a small publishing firm on the South Shore and hopes to spend the rest of her working life surrounded by writers of all genres.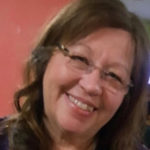 Catherine Martin is a member of the Millbrook Mi'kmaw Community in Truro, Nova Scotia. She is an independent producer, director, writer, facilitator, communications consultant, drummer and the first woman Mi'kmaw filmmaker from the Atlantic Region. Catherine has a BA from Dalhousie University in Theatre Arts and a Master of Education from Mount Saint Vincent University with a focus on Media Literacy. She was recently awarded the Women In Film Award for her contribution to the film industry in Canada. She has taught communications, history and culture and fine arts for University College of Cape Breton in Mi'kmaq communities and at MSVU. She was the 14th Nancy Chair in Women Studies at Mount Saint Vincent University from July 1, 2015 to June 30, 2017.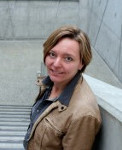 Natalie Meisner is a writer from Lockeport, Nova Scotia, and an Understorey advisory board member. Natalie's plays have been produced across the country, won numerous awards, been collected in book from and appeared in Canadian Anthologies such as Outspoken: A Canadian Collection of Lesbian Scenes and Monologues and Lesbian Plays: Coming of Age in Canada. Her first work of nonfiction, Double Pregnant: Two Lesbians Make a Family was a finalist in the Atlantic Book Award. Current Stage productions include Speed Dating For Sperm Donors (Lunchbox Theatre), Burning In, (Gateway Theatre), and Pink Sugar: A Dark Tale of Love, Betrayal and Missing Body Parts (BSMT Theatre, Solo Collective) and 69: Love Made Legal & The Everett Klippert Story (Third Street Theatre and The Calgary Gay History Project). Natalie is a wife and mother of two great boys and a Professor of English at Mount Royal University where she teaches creative writing, drama and literature.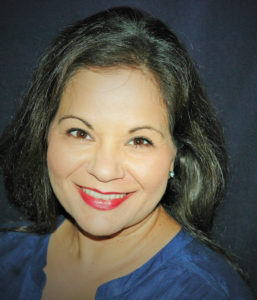 Andrea Papan specialises in human rights-based approaches to gender and development and is deeply interested in questions of transformative change. For 15 years she has worked globally with the United Nations, academic institutions, and civil society organizations in over 40 countries. Creative writing is in her bones. Her mother loved to write, as does she. Working on gender issues in such diverse contexts has led her to firmly believe whilst stories of women's lives may be made up of different details and extremes, there are similarities in the challenges we face and the comfort we feel when someone really listens to our story and our truth resonates deeply with another. Originally from Vancouver, she is a researcher and consultant in Sweden.