Climate Crisis: Our Future, Our Story
A Free Writing & Publishing Workshop for Youth (ages 14-19)
Join Understorey Magazine and the Alexa McDonough Institute for Women, Gender and Social Justice for a two-day workshop on writing and publishing about the climate crisis. Work with authors, journalists, and editors to learn the craft of writing, including journalism, memoir, essay, fiction, and poetry. Participants will have the opportunity to continue working with facilitators after the workshop to edit their work and create an online space for publishing.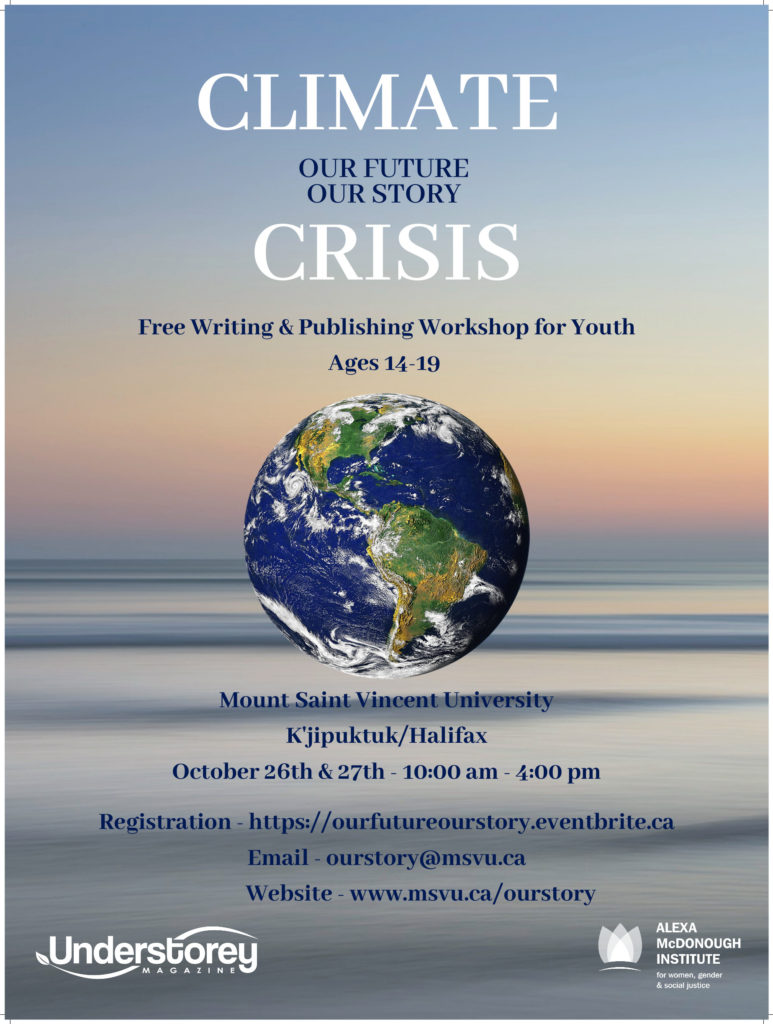 Date:
Saturday, October 26th & Sunday, October 27th, 2019
Time:
10:00 am – 4:00 pm
Location:
Mount Saint Vincent University
K'jipuktuk/Halifax
McCain Building, Room 302
Virtual access is available for Nova Scotia youth who are not in the Halifax region.
*Registration Required*
To register, go to Eventbrite.
For more details, see our event website.
For inquiries, email us: ourstory@msvu.ca