We encourage anyone of any age to start writing and keep writing! But this guide is specifically for teens and young adults who want to write and publish their stories, creative nonfiction, and poetry.
One. Read and listen to the kind of stories you want to write.
Read widely–including youth-authored stories. For example, 826 Valencia is a nonprofit organization in the US dedicated to supporting writers age six to eighteen. Their gallery is full of inspiring short stories and essays. Or try Rookie, the magazine founded by Tavi Gevinson and run by youth. There is a ton of fiction, nonfiction and poetry on sites like Wattpad, too—but the quality is highly variable.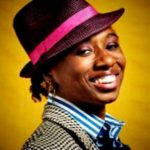 Listen to authors read their work. Poetry, in particular, is different when spoken out loud. The Children's Poetry Archive (don't be put off by the name) has dozens of poetry recordings, like "Black Girl Shuffle" by Dorothea Smartt (left). Also check out Book Riot's 11 Podcasts for Poetry Lovers. Poetry in Voice is a Canadian organization dedicated to teaching students to read, write and recite poetry. Listen to student recitations for inspiration or to enter their contest.
Want to publish your work in a magazine? Read the magazine first. Even those with paid subscriptions often have free content online. Check the library, too. For a fabulous list of publications for youth writers see #5 below.
Two. Learn about the craft of writing.
A quick Google search will pull up millions of books, sites and other forms of writing advice. Where to start? A face-to-face class or real live mentor might be the best way to learn, but these can be expensive and hard to find. You can figure out a lot of the basics on your own.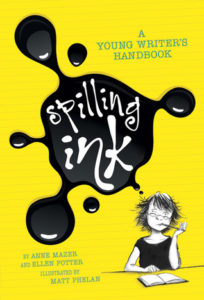 Books. Many books get very technical, graphing plotlines on an X,Y axis, for instance. You may want to start with books that simply inspire you to write, keep you writing and show the basic pitfalls to avoid. Try Spilling Ink or Writer to Writer. For poetry, Mary Oliver's A Poetry Handbook and Susan G. Wooldridge's Poemcrazy are excellent.
Websites. Again, there are thousands. Check out Aaron Shepard's Young Authors Page for writing tips, elements of a good story and a list of good-but-not-so-recent books on writing. Writer/publisher Jane Friedman has sound advice for young writers as does Wattpad-discovered teen author Beth Reekles. For more specific advice on the craft of writing, dig into the wealth of information on Pearl Luke's site Be a Better Writer, on Aerogramme Studio and on DIY MFA.
Podcasts. A lot of podcasts offer interviews with authors, a great way to learn from writers in the business. Check out Sarah Enni's First Draft. For podcasts on writing techniques, scroll through Book Riot's fantastic list. It will keep you listening for a long time….
Three. Write and write and write (and edit) and write.
Yes, read and listen to stories you like. Yes, learn about the craft of writing. Yes, take courses, find mentors. But ultimately, writers have to write. Like sports or music, practice is key. And also like sports or music, some writing is simply practice. It's stretching and flexing muscles. It might never leave your journal, but it's vital.
Get a journal. Some people like expensive journals. Sometimes, these journals are so fancy and expensive they seem fit only for a masterpiece–and therefore never get used. Try cheaper notebooks. You'll likely fill them up faster. Of course, you can also journal on your phone or other device. But sometimes changing the way you write (pen vs. keyboard) changes what you write too. What appears in your journal may surprise you.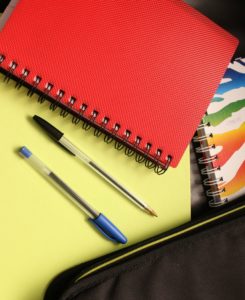 You have a journal. Now what to write? A diary can jump-start a poem or short story. If you want more specific inspiration, find writing prompts–random ideas that force you to imagine characters and scenes. Try the Writer Igniter for roulette-style writing prompts and The Story Starter for an opening sentence. You can get daily prompts emailed to you through sites like Figment. And, of course, you can buy writing inspiration in books like Unjournaling and Wreck This Journal.
Ready to write something longer? Sign up at NaNoWriMo's Young Writers Program. This was created by the famous National Novel Writing Month, which has challenged many writers to create a novel in one month. The young writers version is newer and gets great reviews.
Want to write poetry? Pongo Teen Writing provides poetry resources and activities. The organization is geared toward youth at risk but the activities will speak to most youth. If an app might inspire you (and you have an iPad), explore Erin's list of poetry apps or try Poetry Creator Verses.
Four. Connect with others and welcome feedback.
Sharing your work with other writers keeps you inspired and provides valuable feedback. Be open to constructive criticism. You don't have to incorporate everyone's ideas, but if advice comes from a person you trust, it may be worth considering. There are two basic ways to connect: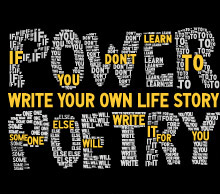 In person. If you are lucky enough to find a creative writing class, camp or group, join it. Providing and receiving real-time, in-person feedback is the best way to keep motivated and keep improving. If you can't find a group, consider starting one.
Online. A number of online sites provide a place to post your work, receive feedback, learn about writing and connect with other writers. The Young Writers Society, formed in 2004, is one of the best. Discussions are moderated to keep posts relevant and conversations active. Topics include fiction, poetry, art, photography and general media. New Moon Girls is a magazine and online community for girls age eight to fourteen. The online community is moderated–but isn't free. Moving to less moderated sites, Power Poetry is a US-based site for teen poetry. You can post work, join groups and participate in their online slams. Figment offers a site for teens and young adults to post fiction and poetry, receive comments and join either public or private discussion groups. And, finally, anyone and post anything on Wattpad. It can be a great place to get your work read but it's not specific to teens or young adults.
Five. Submit your work to magazines and contests.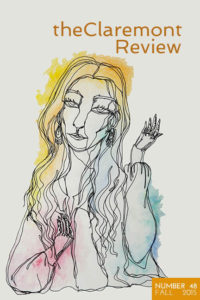 When you're ready, consider submitting your work for publication. The Canadian magazine the Claremont Review is taking a break in 2019. (Let's hope for a quick return!). Shameless is another great Canadian magazine for youth. As stated in #1 above, it really, really helps to read a few issues of a magazine before submitting your work to it. Every publication has a unique theme, tone and set of guidelines. Your work may be perfect for one but completely unsuited to another. Follow the guidelines, send your best work (edited and proofread) then cross your fingers and wait
Accept rejection. Unfortunately, you may wait a long time and your work may be "declined." Rejection is simply part of writing: magazines can only fit so many stories in each issue. All writers have been rejected, most many times. But a rejection note means you're in the game. As Sylvia Plath wrote in her journal: "I love my rejection slips. They show me I try."
Enjoy the process of writing. Keep at it. Good luck!
Created by Katherine Barrett and Andrea Papan