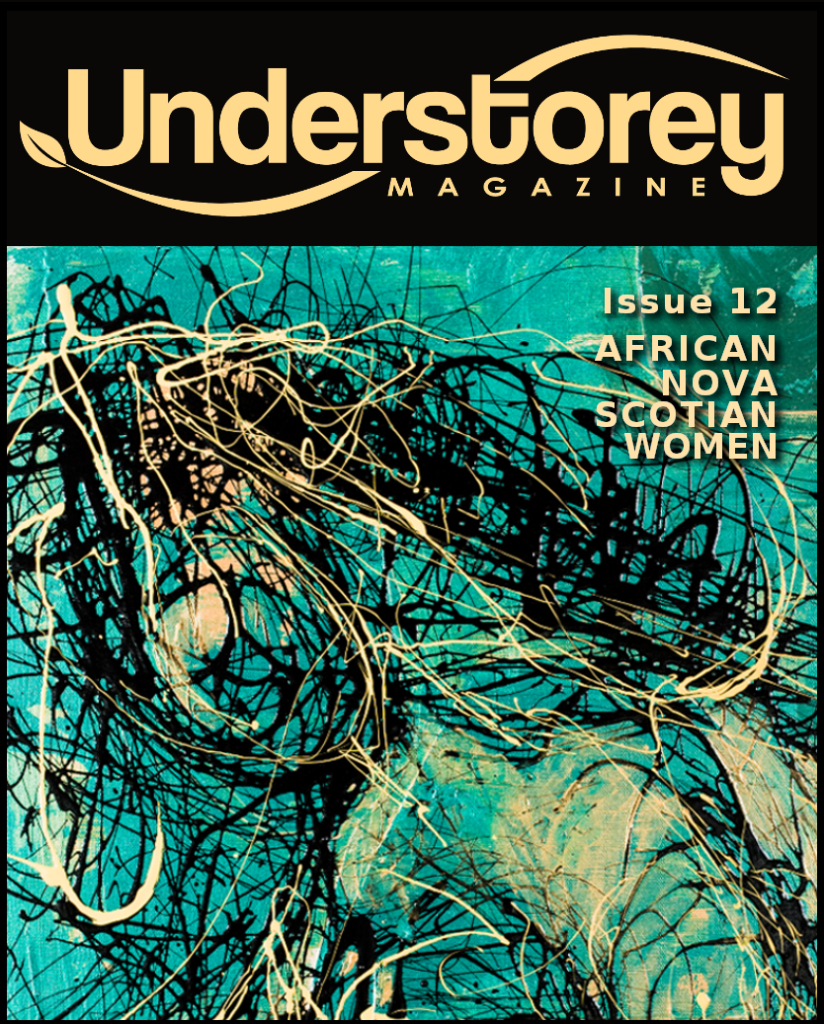 I wear it joyfully. I wear it big. I wear it womanly. And I wear it Black. Black. Black. As night, deep and soft and endless with no moon. Just black and perfect splendour in life and in being a woman in this world.
This is an excerpt from "Mirrors" by the late Nova Scotian poet Maxine Tynes. Tynes was one of the first writers I met. I was about seven years old and she was reading at the Alderney Gate Public Library in Dartmouth. I was captivated by her composure, her elegance and her ability to bring an audience to unwavering attention with her beautiful rhythmic words full of truth and empowerment.
From the time I could put pen to paper, I was filling scribblers with short stories, poetry and random thoughts that I believed had the potential to blossom into literary greatness. Tynes was an inspiration. She was a radiant, strong and uniquely creative African Nova Scotian woman and I wanted to follow in her footsteps.
Since that meeting at the Alderney library, I have been fortunate enough to meet several other incredible women who have immortalized stories through the written word. They too have inspired me to write and that is why I was so honoured when Katherine Barrett, editor-in-chief of Understorey Magazine, asked me to guest edit this very special edition featuring many talented and extraordinary African Nova Scotian women.
This project became even more special to me when my husband and I welcomed our baby girl into the world this past summer. Upon her arrival, I experienced a completely new and overwhelming kind of love. I also immediately felt a great sense of responsibility to protect, inspire and educate this young mind. I am determined to fill each day of her life with positivity and hope. I want her to fully understand that the life she has–the opportunities she has been given–are because many strong women before her paved the way. I will tell her about Viola Desmond's stand against segregation and how Portia White entertained royalty with her God-given, sultry operatic tone.
And now, thanks in part to Issue 12 of Understorey Magazine and the generous funding of the Delmore "Buddy" Daye Learning Institute, my daughter will be able to discover even more African Nova Scotian talent. She'll learn about the great family tradition of quiltmaking, read about the importance of turning even the most negative situations into opportunities to give back and move forward, and her eyes will surely be dazzled by the beautiful interpretive works of artistic minds. All of this and so much more can be found within these pages and I am grateful to be included amongst this group of women.
I hope you enjoy this issue as much as we enjoyed putting it together. Just like that seven-year-old who listened in awe to Tynes recite her beautiful work, my hope is that young girls will be inspired by these women who were willing to share their creativity with Understorey Magazine.
—Lindsay Ruck
About Our Cover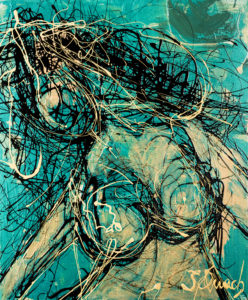 Our cover for Issue 12 features work by Nova Scotia artist Shreba Quach.
Shreba says, "I have been an artist all my life but only in the last five years have I called myself one. Creativity has been a tool for healing and recovery from a traumatic past."
The full painting from which our cover was created is shown here.
A Message from DBDLI
The Delmore "Buddy" Daye Learning Institute is pleased to partner with Understorey Magazine on its latest edition: African Nova Scotian Women. This important initiative acknowledges the unique experiences and history of women whose families have lived in Nova Scotia for generations and builds community by inspiring and mentoring new writers and artists. As an Africentric-based institute that focuses on educational excellence, the DBDLI is pleased to provide a platform for their stories and art to be shared within Nova Scotia and beyond.