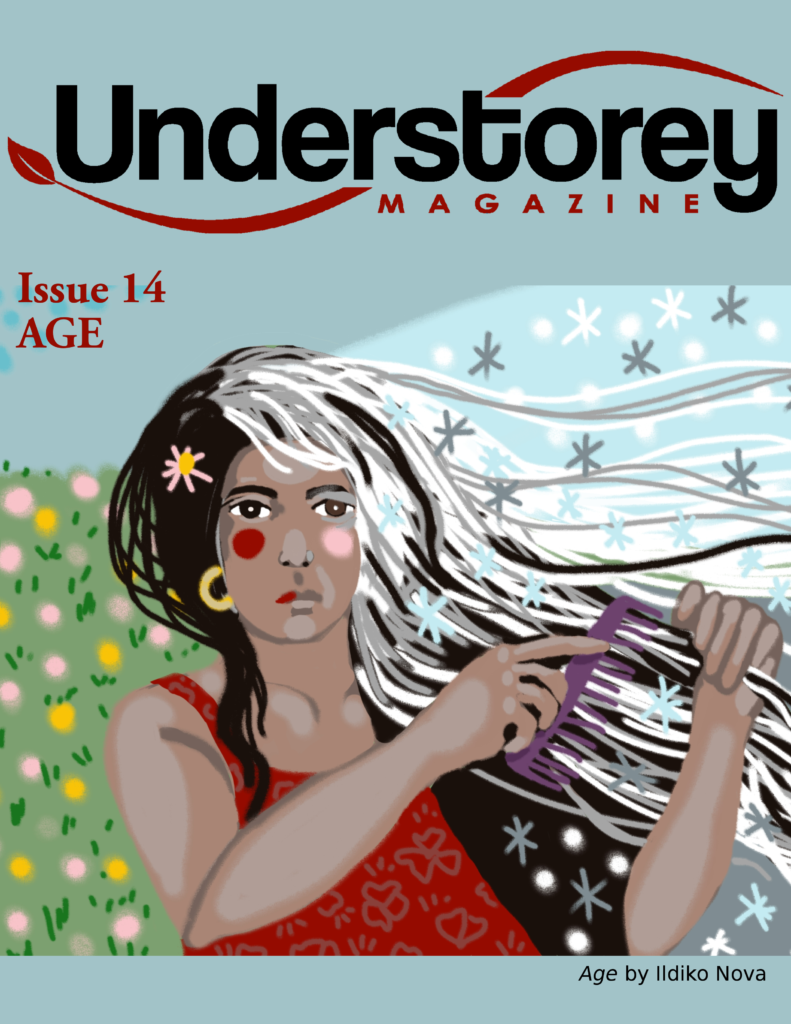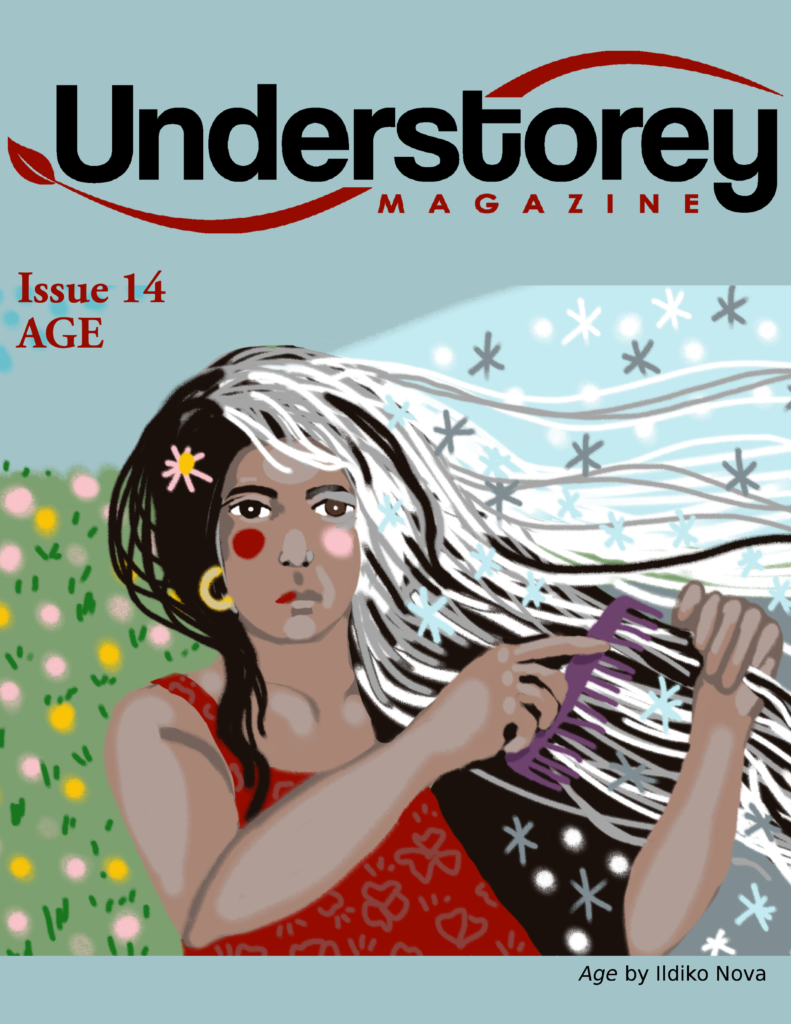 Understorey Magazine Issue 15 cover, with Age by Ildiko Nova
Age
Welcome to Understorey Magazine Issue 14, an exploration of women, age and ageing.
The idea for this issue grew from many roots. There were discussions among our illustrious editorial board, of course, reflections on our own experiences of ageing: Reconciling that new face in the mirror or that oh-so-familiar but now elusive word. Contemplating how to act your age and then contemplating why the hell you care. Learning, all over again, how to ask for help—and how to give help in whole new ways. Many of these themes unfold in the eloquent, candid work by the writers and artists of various ages published here.
Our Age issue marks a milestone for the magazine, too. This autumn, Understorey turns five. As editor-in-chief for those five years, I have learned a thing or two about the creative process, about art and time. These ideas also inspired this issue.
I have seen, for example, far too many lists, prizes and accolades for "new" and "emerging" writers that in fact mean new and young writers. As if you might only emerge as a creative talent while young—and then either fizzle out or mature into an old, established voice. For some extraordinary young people, this is in fact their literary path. But they are exceptions, I think: art derives from experience, and experience comes with age.
Creators of the website Bloom recognise this. The site is dedicated to authors who have published their first book after age forty. Many other websites list authors who "got a late start," first publishing after thirty or forty or even—gasp!—fifty. This is progress but, honestly, who has the means to write a novel in their forties? Why not a prize for "new" writers over seventy? An award for "emerging" artists over eighty?
Art takes experience but it also takes mental space, pauses in the day, the wherewithal to stop earning or caregiving—or both—long enough to gather snippets of images, cultivate a thought, nurture an idea into a finished work. Midlife, those moments are rare. As author, teacher and contributor Tanis MacDonald says in her book Out of Line, "I don't have a life where it is possible to write every day, and I'll bet you don't either."
Over the past five years, some of the most intriguing work has come to Understorey partly formed. These pieces were truly borne of lived experience but perhaps not into circumstances that allowed extended and studious polishing. This work is—like so much art, like most of us—both young and old. It offers wisdom but might still benefit from the guidance and wisdom of others. It is beautiful right now but will only grow more so with time and care, that is, with age.
Thank you for reading Understorey Magazine's fifth anniversary issue on Age. Please share with others and, if you are so inclined, leave a comment for our contributors.