Understorey Magazine will host two creative writing workshops as part of our collaboration with the Delmore "Buddy" Daye Learning Institute.
Workshops are free and open to all who identify as women of African descent.
MAY 6
10 am until noon
Akoma Family Centre
1018 Main St.
Dartmouth, NS
Facilitator: Lindsay Ruck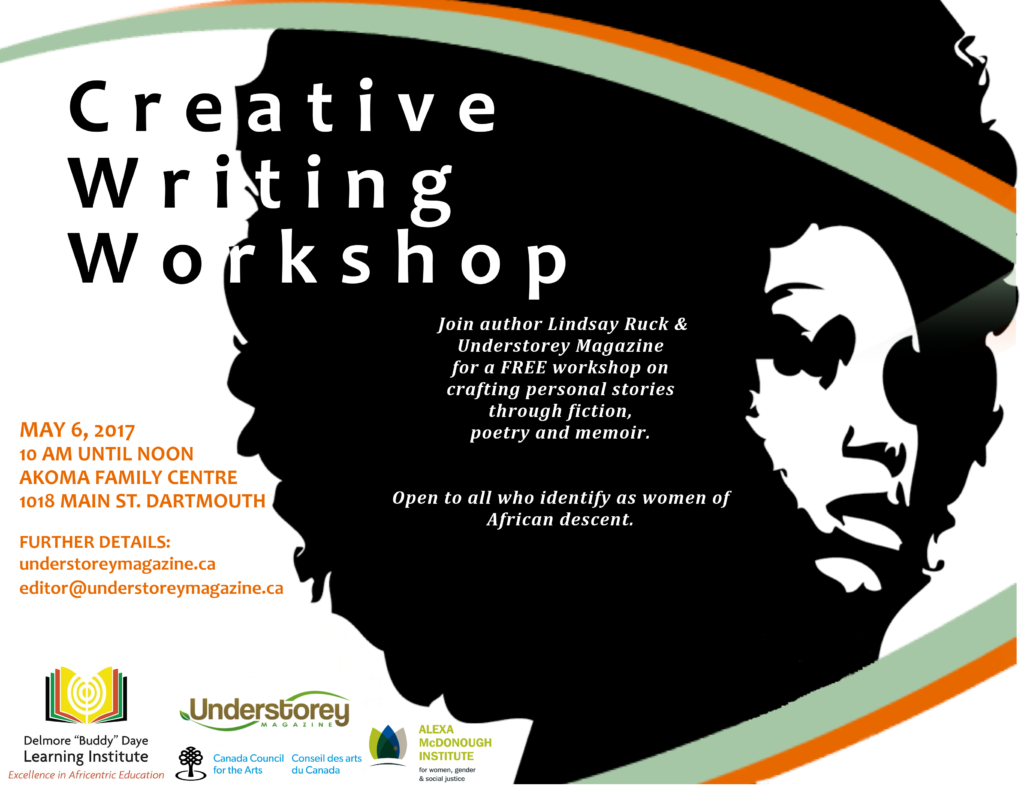 MAY 27
10 am until noon
Black Loyalist Heritage Centre
119 Old Birchtown Rd.
Shelburne, NS
Facilitator: Louise Delisle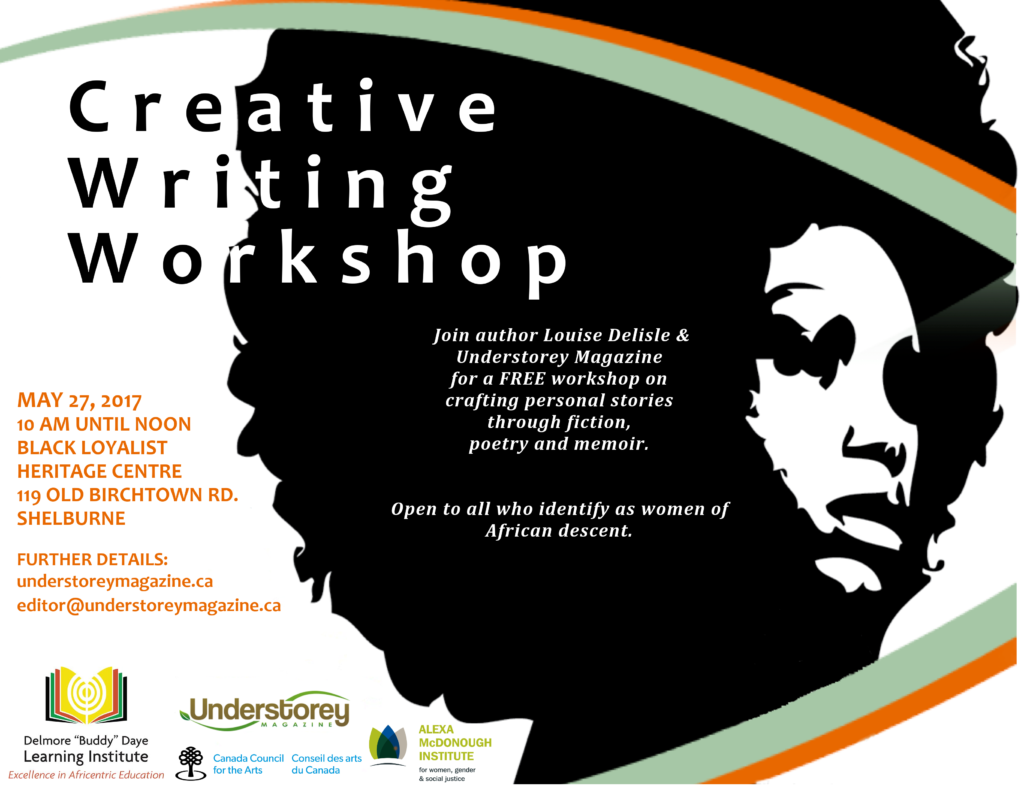 Contact us for further information or for print copies of our posters.