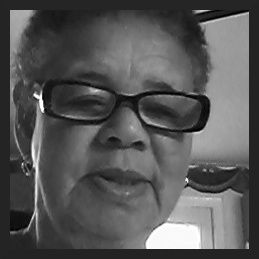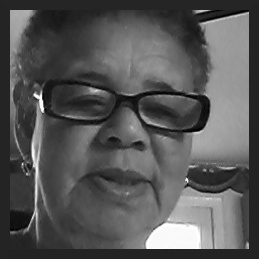 When Black Loyalists came to settle in Birchtown, Nova Scotia, in the late 1700s, most arrived as "free blacks." They were former slaves who fought for the British in the American Revolutionary War in exchange for land and freedom. When they arrived in Birchtown, however, they found themselves still indentured to wealthy white Loyalists in order to survive the harsh conditions. For many, promises of land, food and lodgings never materialized. Birchtown residents did the best they could to take care of each other, but many starved or died from disease. This so-called paradise was a living hell, but it was better than slavery and a master's whip.
"Grace and Roberta" tells of two such settlers and the night of the Shelburne Riots, the first recorded race riot in Canada.
Sisters Roberta and Grace escaped from a plantation in southeastern United States. They travelled through the Underground Railroad to New York and then by ship to Port Roseway in Nova Scotia. Slave hunters were on the lookout for two women, but Grace and Roberta were able to go undetected. You see, Roberta was no delicate flower. She dressed like a man. Everyone she met thought she was a man.
When Roberta and Grace arrived in Birchtown during the middle of the winter, nobody questioned this young couple who had come to settle like all the rest. Many of those already living there showed the sisters how to stay warm and how to protect themselves from the harsh, unknown elements.
Roberta was a terrific axe-woman. She helped split firewood and build shelters. She was also a hunter of wildlife, so she was able to feed herself and Grace with small game, rabbits and birds, and gave what she could to others. Most people didn't worry about "Robert" and how famished he looked. They were just happy to have another pair of helping hands. Roberta found it easier to let people believe she was a man; easier than trying to explain the horror of her experiences as a woman and a slave. She did what she had to do and never complained. No one questioned her gender.
Grace, on the other hand, was so much more the lady of the two. Grace was a teacher and Birchtown needed teachers, not only for the children but also for adults who could not read or write. So Grace taught children during the day and adults in the evenings after they finished work in town.
Roberta and Grace went about their daily lives until one day in 1784 when they had to defend themselves from disbanded British soldiers. These soldiers came to Birchtown with a promise to kill every Black man there. They were unable to find work, couldn't care for their families and thought the Blacks were taking the food off their table. Truth be told, the Blacks had very little too—but they were not about to lose it. So the fight began.
Roberta was in a bad spot because the community leaders demanded that every capable man carry a gun and use it against the soldiers. She followed this order out of fear of people finding out she was a woman. But what frightened her most was shooting at another person.
The fighting became fierce. Many on both sides were wounded. Later, they would call it a race riot, but on that night it was a war and people fought for their lives and their loved ones. Roberta joined a group called the Black Pioneers. She helped gather guns and she set up a post at the end of the road that led from their settlement. No one knew Roberta had picked that spot—the most dangerous spot of all because she would be the first to encounter the soldiers coming toward the settlement. She chose this place because she would be alone. She did not realize the fate of all of Birchtown would lay in her hands.
Roberta waited for the soldiers in the damp, dark woods. When she heard a shot, she knew she'd been hit in the arm. She fell to the ground and felt tremendous fear. But it was not the fighting that scared Roberta. She could not shake the thought that slavery was at her door again. Still, she kept fighting and eventually fought off the soldiers. She stopped them from entering the settlement and they turned away in defeat.
While Roberta fought, Grace wandered around Birchtown looking for her sister. She knew Roberta would never give herself away; that she would fight like a man (or a woman). Grace began to cry and told everyone she met about her sister, Roberta. One of the men heard Grace's story and said this man, or woman, as Grace explained, acted in great bravery. She came forward before anyone else to defend the most dangerous position. The man explained that she was wounded, but that she was now by the fire being treated by some of the women.
Grace made her way to the huge fire that burned at the edge of the brook. There were many men wounded and in pain. Grace looked up along the brook and found Roberta sitting with her hair down, talking to the women who were caring for her.
"Here I am, Grace!" Roberta called. "We don't have to worry. We don't have to hide. We are truly free." Grace put her arms around her sister and cried.
Roberta and Grace stayed in Birchtown even after many had left. Grace taught in the one-room school and Roberta helped however she could. They married brothers and had many children whose descendants still live in Birchtown today.
(From Understorey Magazine, Issue 12, 2017)