The Reclamation
When young I ran
loose and barefoot
Over partially colonised fields
and tide-transmuted rock.
Not pausing to consider the life
crushed underfoot
Or the millennia sharply pressed
into my tender arches.
I just wanted to splash, mindlessly
Into the water.
Now
I am still barefoot, but circumspect.
And cognisant of the grass
Between my toes.
I think if I stand for a time
The blades will grow long
and cover my legs
Ants will march up and find refuge
in my bellybutton
Wild roses will entwine
my pubis, and my breasts
will provide nest space for swallows.
My ears will be repurposed for hives
by fat bees, and my nose will prove a
quiet place for chrysalides.
And if I follow the new-born butterflies
To the shore of my youth
I will not splash, but float,
Arms spread wide and toes splayed,
allowing fish to nibble my skin
for sustenance.
And if the seaweed reclaims my hair
as its own
And pulls me down to the Basin floor
to live with the hermit crabs and periwinkles
Forever
I will not resist.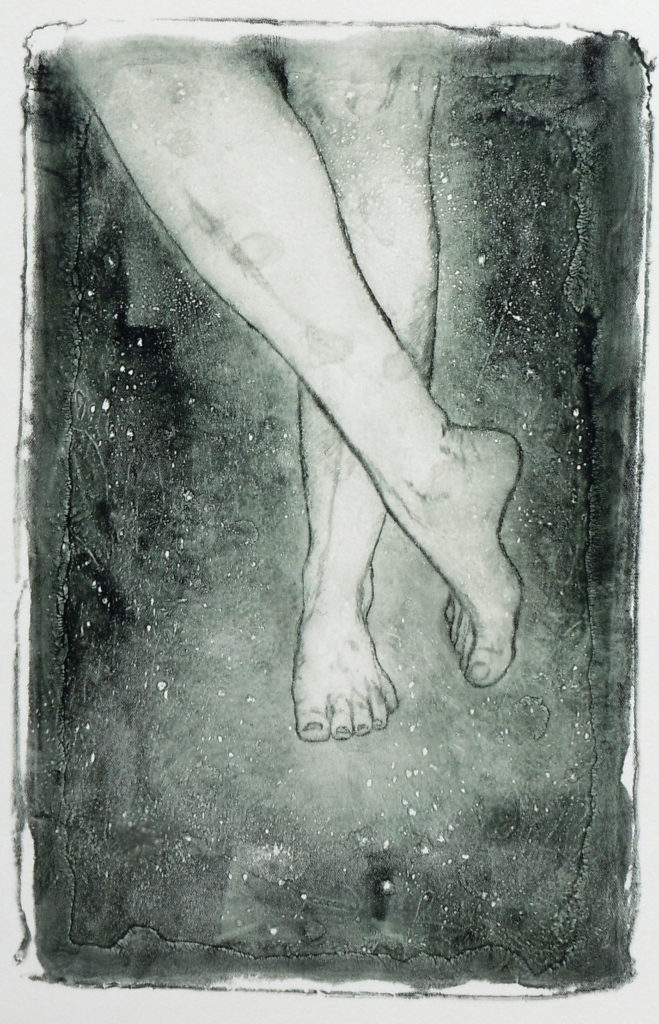 Waiting by Sally Warren