Free Editing Services for Issue 17
Have something to say about climate change — and not sure how to say it?
Passionate about the environment but new to literary writing?
Understorey Magazine aims to inspire new and emerging writers, as well as support established writers. For Issue 17, we are offering free editing services. Send us your stories and poems. We will send our thoughts on what already works and what can be improved. We can't publish everything we receive — but we can help you polish your writing and find a place to share it with the world. All submissions must adhere to our general guidelines.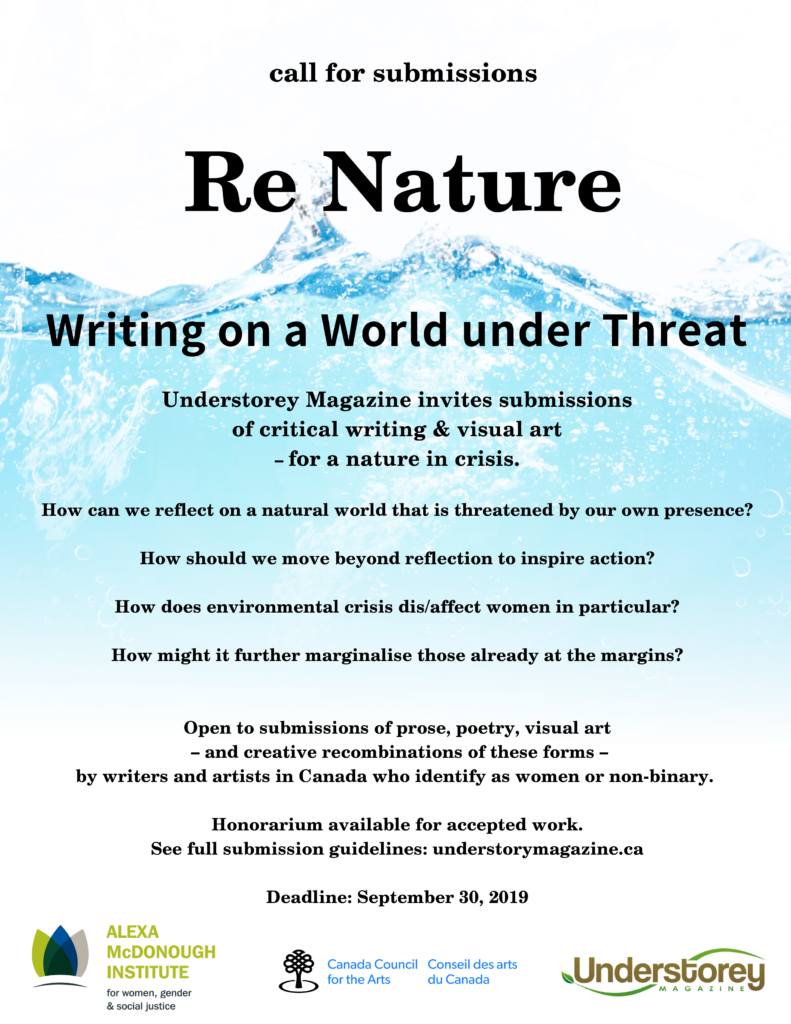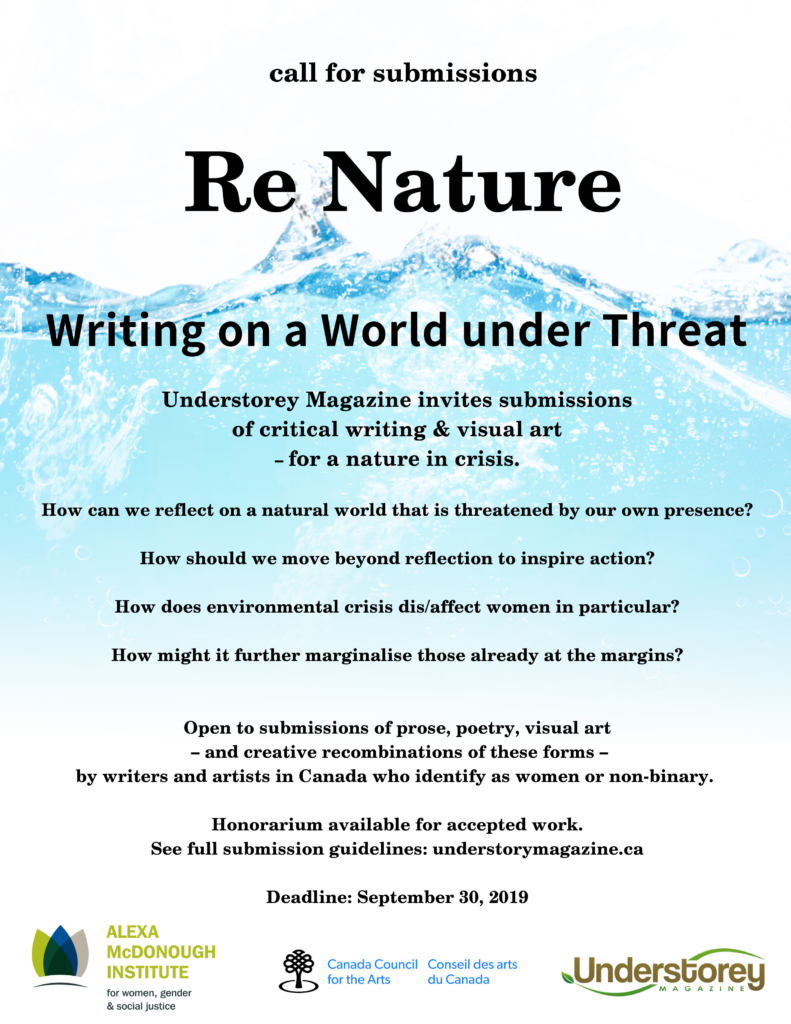 Call for Submissions
Re Nature: Writing on a World under Threat
Understorey Magazine invites submissions of critical writing & visual art
– for a nature in crisis.
How can we reflect on a natural world that is threatened by our own presence?
How should we move beyond reflection to inspire action?
How does environmental crisis dis/affect women in particular?
How might it further marginalise those already at the margins?
Open to submissions of prose, poetry, visual art – and creative recombinations of these forms – by writers and artists in Canada who identify as women or non-binary.
Honorarium available for accepted work.
See full submission guidelines here.
Deadline: September 30, 2019