(Text-only follows the graphic below.)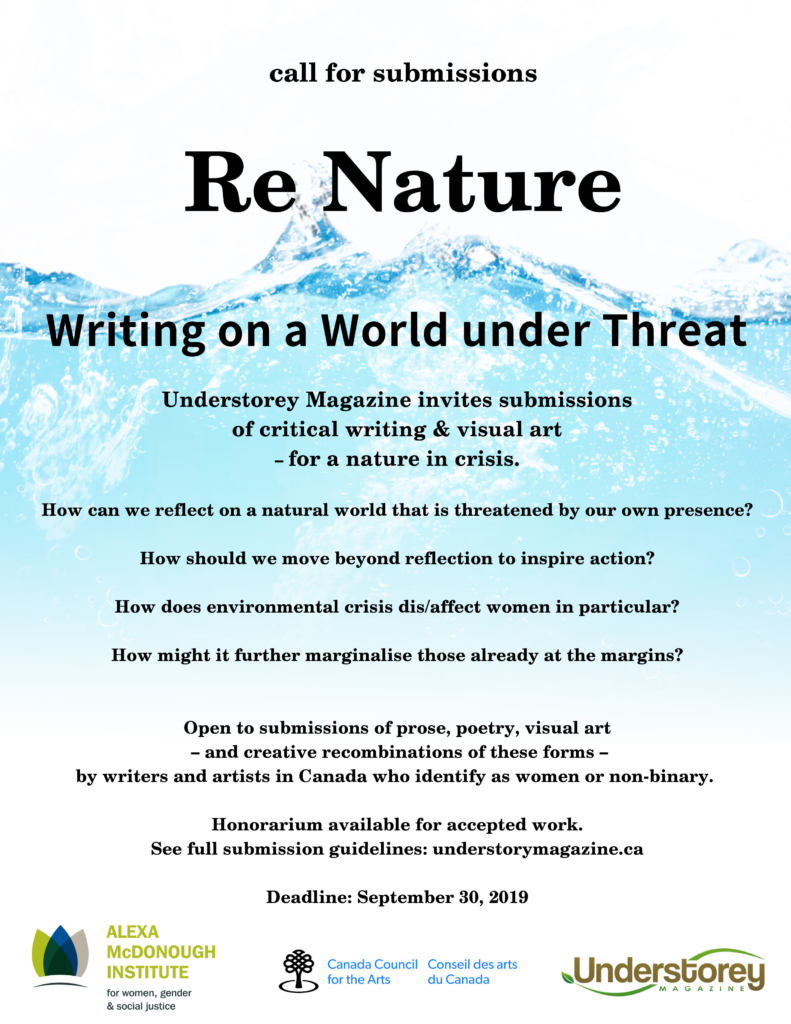 Call for Submissions
Re Nature: Writing on a World under Threat
Understorey Magazine invites submissions of critical writing & visual art
– for a nature in crisis.
How can we reflect on a natural world that is threatened by our own presence?
How should we move beyond reflection to inspire action?
How does environmental crisis dis/affect women in particular?
How might it further marginalise those already at the margins?
Open to submissions of prose, poetry, visual art – and creative recombinations of these forms – by writers and artists in Canada who identify as women or non-binary.
Honorarium available for accepted work.

See full submission guidelines here.
Deadline: September 30, 2019